Yooheart handling, painting and coating robot
Product Detail
Product Tags
Product Brief Introduction
Yooheart handling robot is composed of a robot body, a teaching pendant and a controller.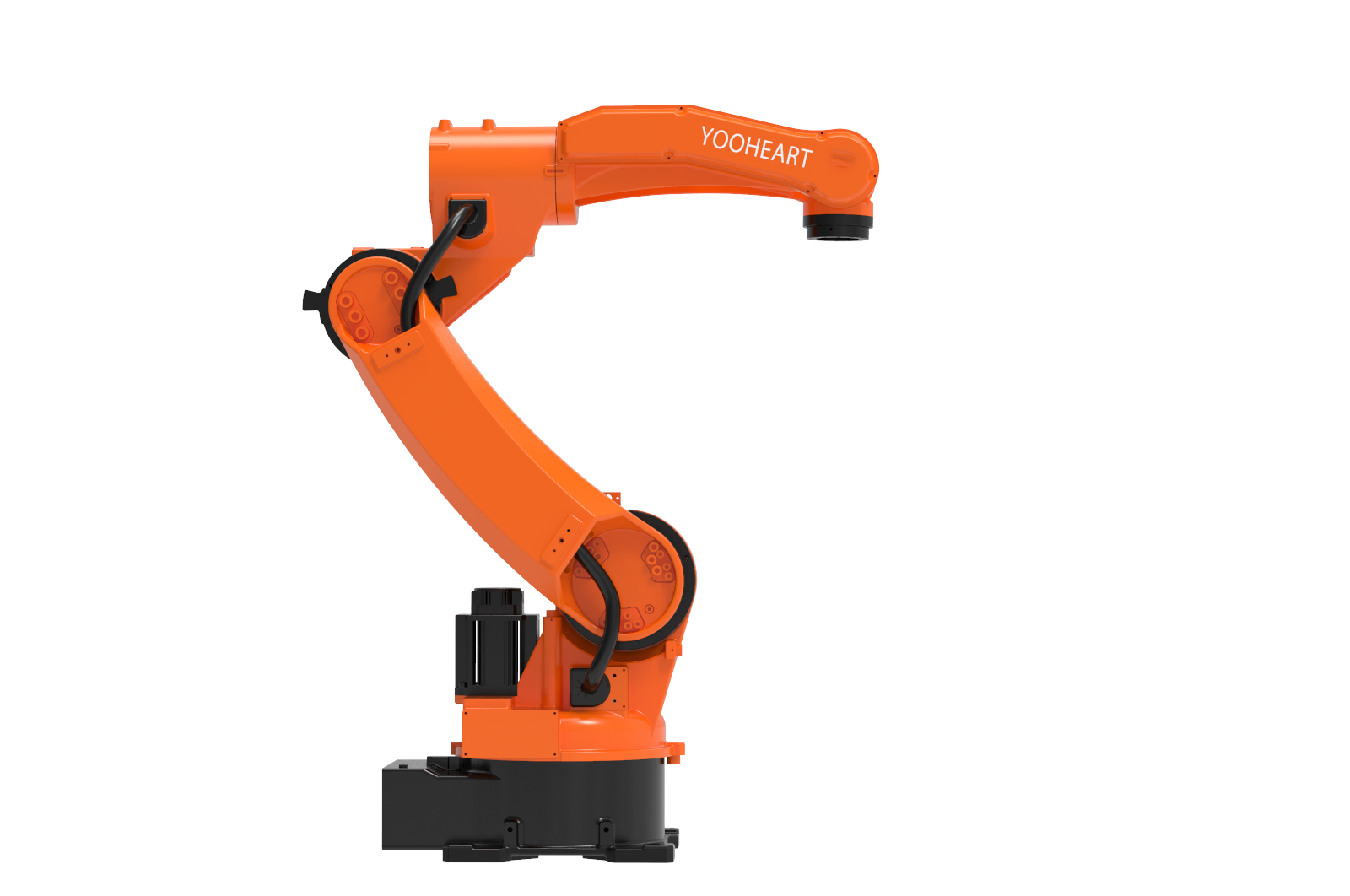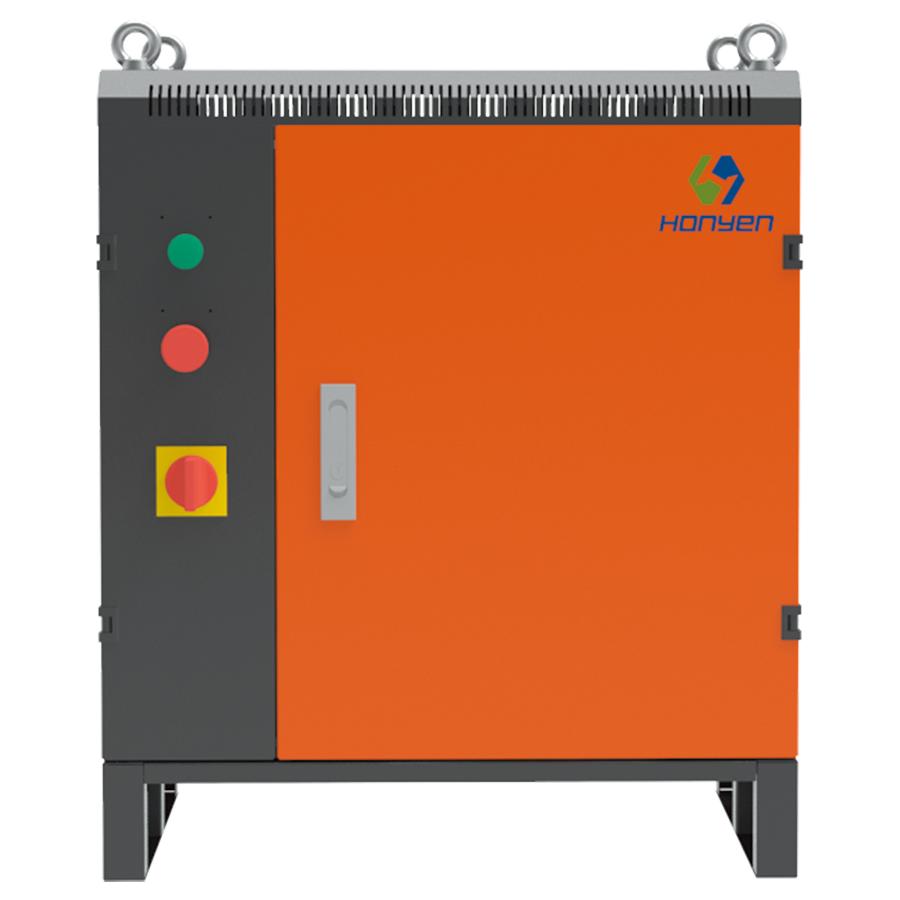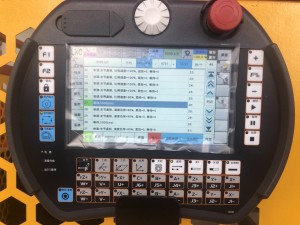 1. Short robot cycle's time. The shorter the robot cycle's time, the more efficient the product. At present, the speed of Yooheart robot can reach 4.8s.
2. Small floor space. Yooheart 1400mm robot covers an area within 1squara meter. Its small interference radius minimizes floor space requirements.
3. Suitable for humid and harsh environments. The base shaft reaches IP 65 protection grade, dustproof and waterproof.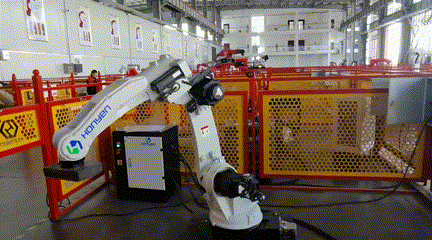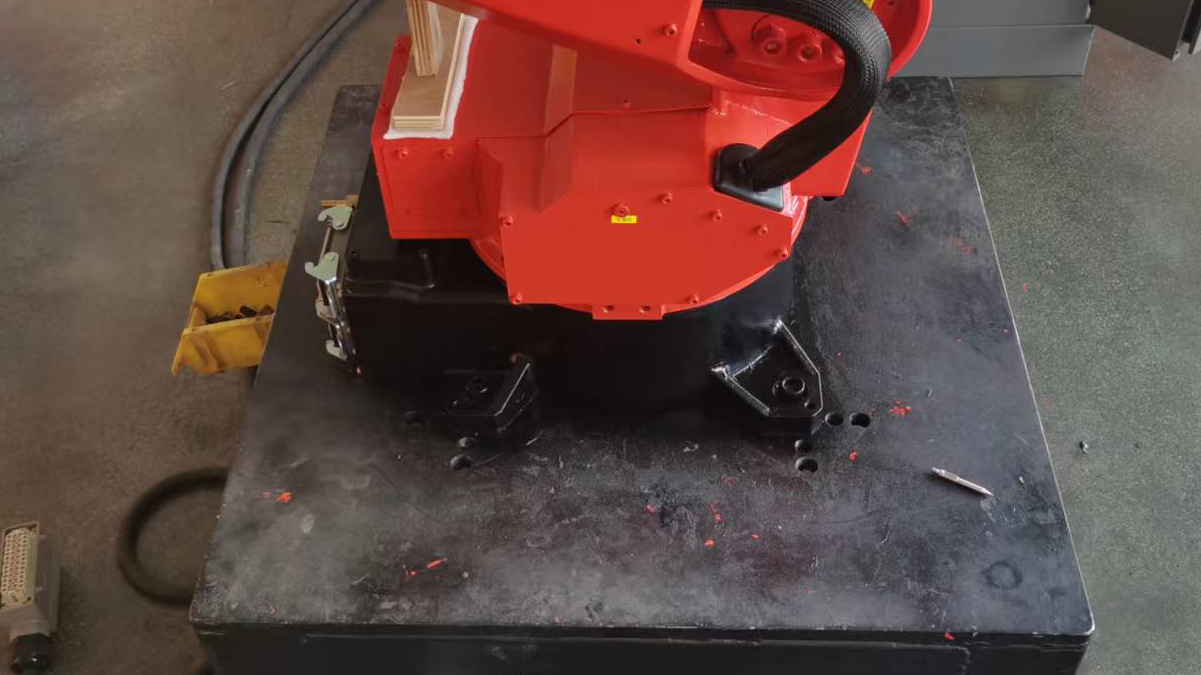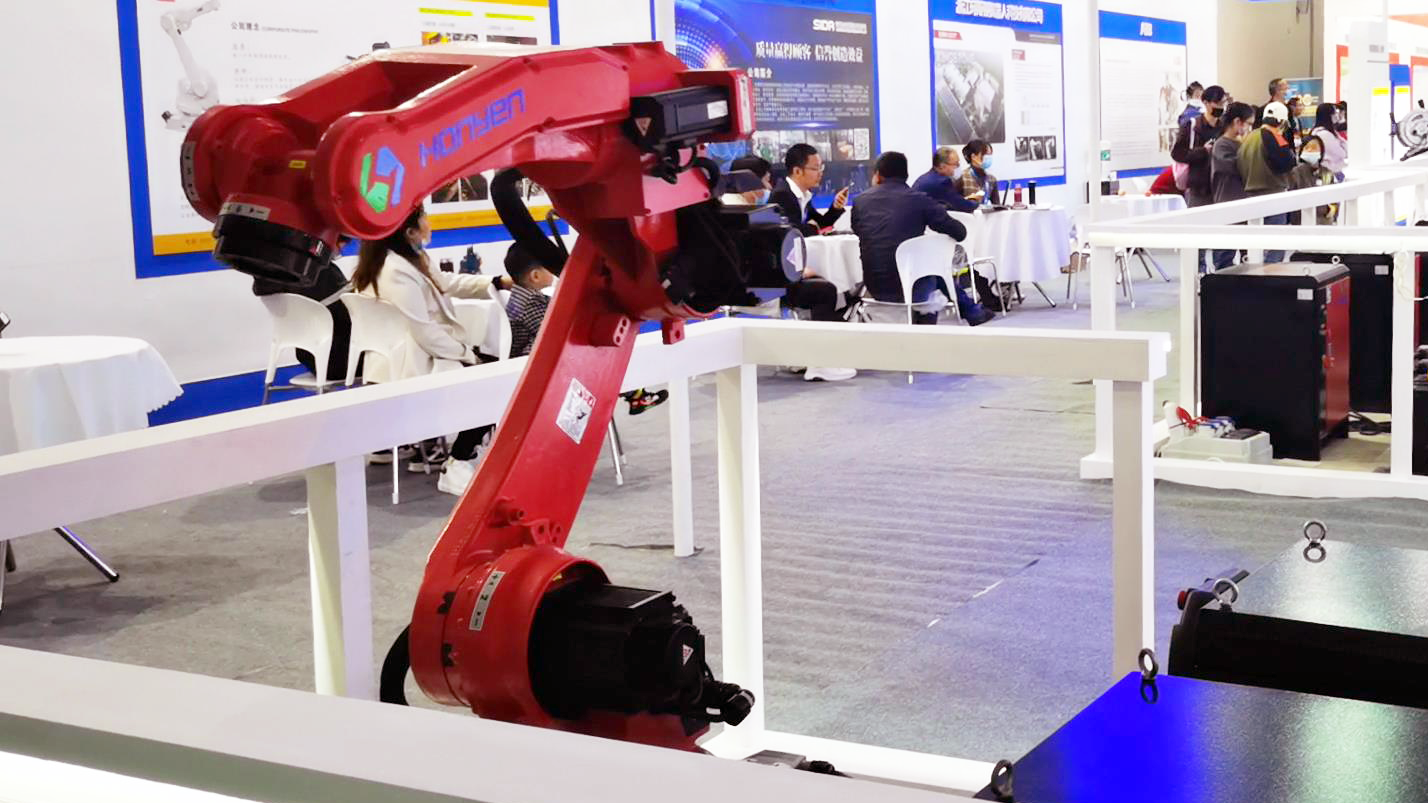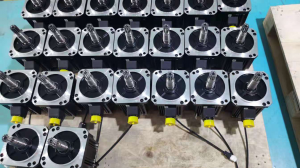 The brand of the servo motor is Ruking, a Chinese brand with the advantages of swift reaction, large torque to inertia ratio of starting torque and so on. It can withstand harsh operating conditions that carry out very frequent forward and backward acceleration and deceleration operation and can withstand several times the overload in a short time.
There are two types of reducer, RV reducer and Harmonic reducer. RV reducer is generally placed in the robot base, big arm and other heavy load position due to its high precision and rigidity, while harmonic reducer installs in small arm and wrist. This important spare part is produced by ourselves. We have a complete technological R&D team to develop RV reducer. Yooheart RV reducer has the advantages of stable running, low noise and its speed ratio selection space is large so that it can ensure accurate and reliable operation of robots that work long hours and periodically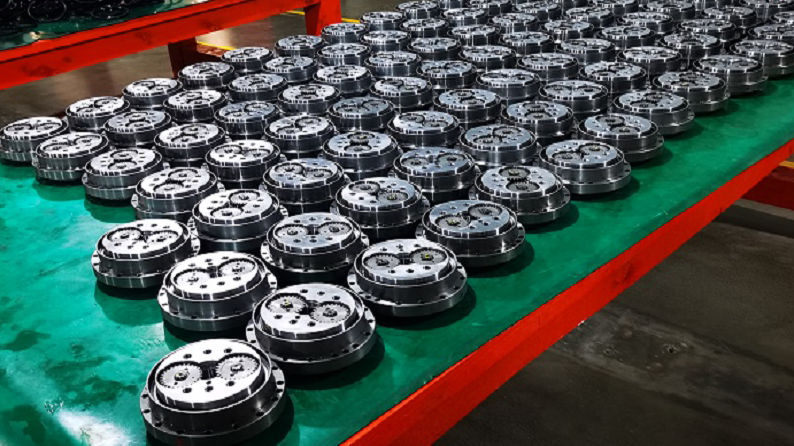 Yooheart robot adopts teaching programming. It is simple and convenient and flexible in operation. Yooheart robot also supports remote programming, which can be applied in varieties of complex programs.
Product Multifunctional Application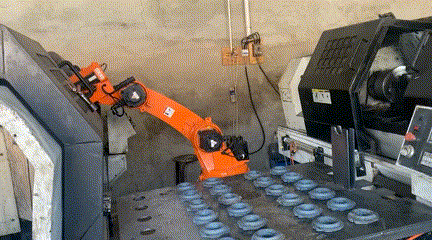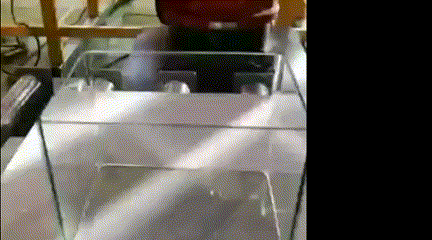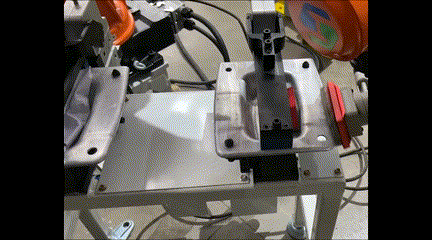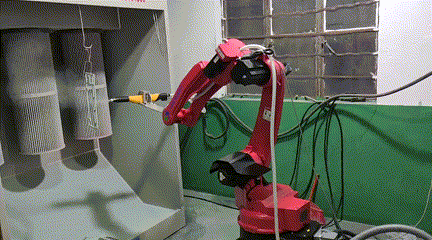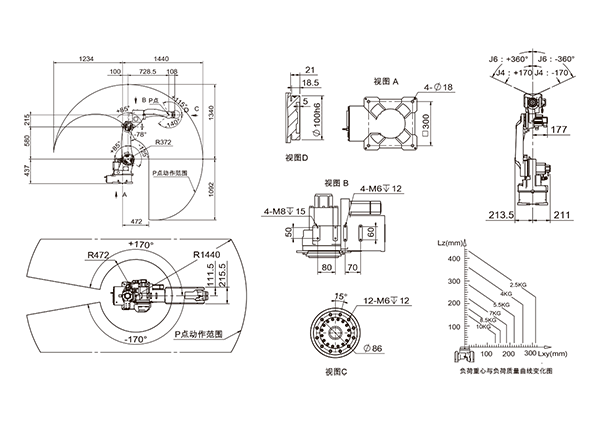 Anhui Yunhua Intelligent Equipment Co., Ltd. is a scientific and technological enterprise integrating R&D, production, sales and application with a registered capital of 60 million yuan. It has more than 200 employees and covers an area of more than 120 acres. Since its inception, Yunhua has obtained dozens of inventions and over 100 appearance patents products with strong strength, our products have passed IOS9001 and CE certifications,  we can provide industrial robots with various functions and the corresponding complete set of solutions for the majority of users. After more than ten years of research and development technology precipitation, "Honyen" is innovating and creating a new brand "Yuooheart". Now we are moving on with new Yooheart robots. Our self-developed RV reducers breakthrough more than 430 manufacturing difficulties and have achieved the domestic RV reducer mass production. Yunhua is committed to building a domestic first-class robot brand. We believe through all efforts of Yunhua, we can achieve the "unmanned chemical plant"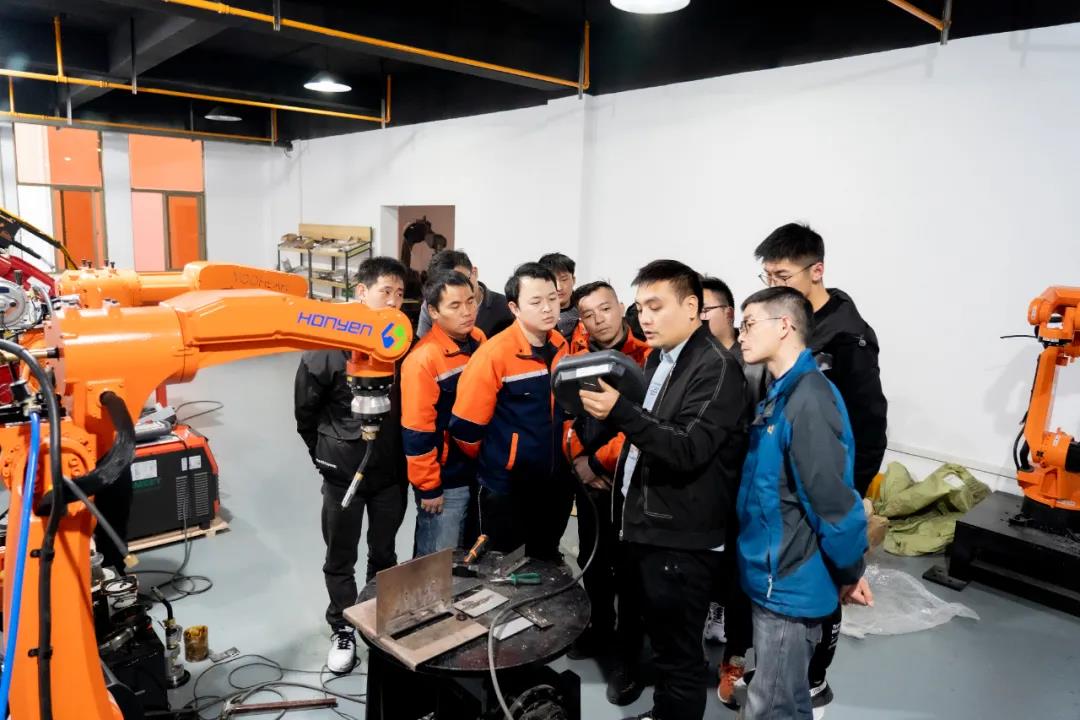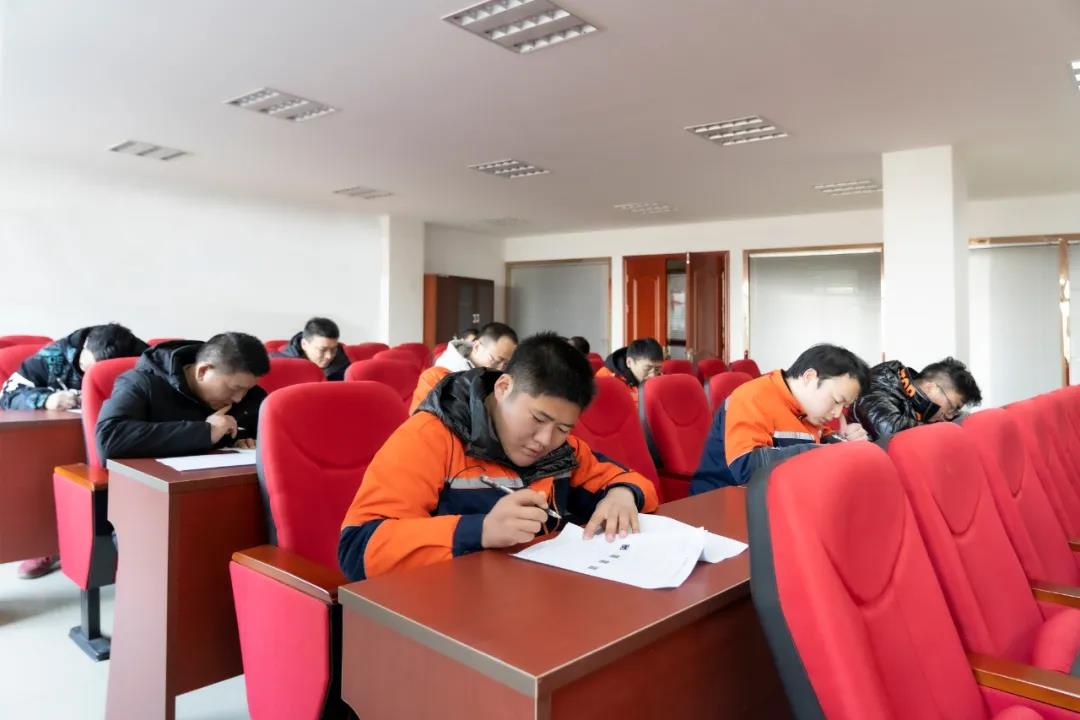 We have a perfect after service to help you learn the operation even if you have never used industrial robots and solve problems during your use time.
First, we will provide the related manuals to help you understand some robot information.
Second, we will provide a series of teaching videos. You can follow these videos step by step from wiring, simple programming to completing complex programs. It is the most efficient way to help you under the covid circumstance.
Last but not least, we will provide online service with more than 20 technicians. If you have any questions, you can contact us at any time and we will help you promptly.
1. Q: How does the robot meet different demands?
    A: The robot realizes different functions by installing different grippers on its end axis.
2. Q: How can I operate the robot?
    A: The robot is running through teaching pendant, you just need edit the program on the pendant and operate it so as to the robot can run automatically
3.  Q.what kind of service can you offer?
     A. As for applications,  handling, pick and place, painting, palletizing,  loading and unloading, polishing, welding, plasma cutting and so on.
4.  Q. Do you have your own control system?
A. Yes, of course, we have. Not only do we have a control system, the most important part of the robot, reducer is being produced. That is why we have the most competitive price.
---
Previous:
Factory Supply China Customized Laser Cutting, Robotic Welding of Thin Plate Weldments and Thin-Walled Pipe Fittings Cutting and Welding, Spare Parts
---
Write your message here and send it to us