6 Axis Arc welding Robot 1450mm arm length With Megmeet welding power source
Product Detail
Product Tags
-Robot body: HY1006A-145
-Weld power source: Megmeet Ehave CM 350AR
-Welding Torch: Loyee gas cooling torch Or Honyen Gas cooling torch
-Wire feeder with 0.8/1.0 wire roller
-LNC controller and Panel
-Wooden Packing for exporting
High torque and wear resistance cable
Invention patent of Anti-collision technology
High speed and precision repositioning of anti-collision device\
Wire Dia:0.8~1.0mm
Chilling way: Gas cooling(if for continouly welding and welding current bigger than 150A, please choose water chilling torch)
High torque and wear resistance cable
Invention patent of Anti-collision technology
High speed and precision repositioning of anti-collision device
Wire Dia:0.8~1.0mm
Chilling way: Gas cooling(if for continouly welding and welding current bigger than 150A, please choose water chilling torch)
Other Configuration Equipment
Megmeet Ehave CM 350AR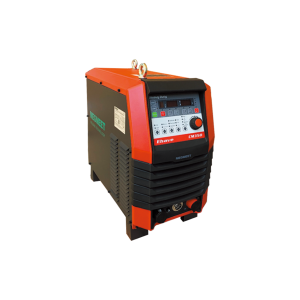 item

Specification

Model

Megmeet Ehave CM 350

Voltage

3*380V±25% 30--80HZ

Rated Input Power

13.5KVA

Power Factor

0.94

Efficiency

86%

Rated OCV

63.3V

Rated Output Current

30A-400A

Rated Output Voltage

12V-38V

Wire Dia

0.8mm/1.0mm/1.2mm

IP Level

IP23S

Insulation Grade

H

Cooling Mode

 Air Cooling

Dimension

(L*W*H)

620mm*300mm*480mm

Weight

48kg
Control Cabinet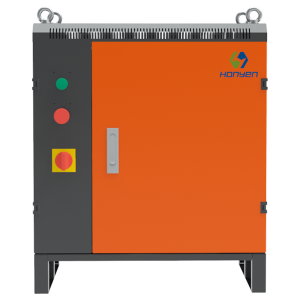 Item

Specification

Cabinet Size

603mm*502mm*760mm

Weight

55kg

IP Level

IP54/IP65

Temperature

Working:0-45℃

Storage:-10~60℃

Humidity

Max 90%(No-condensation

Voltage

3*380V  50~60HZ

Cooling System

Fan Cooling

Cable Length

Standard: 5M, Max:12M

Communication Mode

Pulse
Wire feeder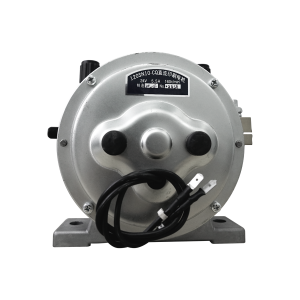 Timely Response Wire feeding and back
Smoothly wire feeding, No-accumulation and Slipping
Strong Anti-interference Capacity
Baby Carriage Robot Working Station
Steel Ladder Robot Working Station
Pictures At Customer's Factory
Axis
Payload
Repeatability
Power capacity
Environment
Weight
Installation
6
6kg
0.08
6.5KVA
0~45℃
20~80%RH(No Condensation)
170kg
Ground/Ceiling
Motion Range J1
J2
J3
J4
J5
J6
IP level
±170°
+80°~-150°
+95°~-72°
±170°
+115°~-140°
±220°
IP54/IP65(wrist)
Max speed J1
J2
J3
J4
J5
J6
158°/s
145°/s
140°/s
217°/s
172°/s
500°/s
Beijing Essen Welding & Cutting Fair 
China International Industry Fair – CIIF
China International Machine Tool Show
Q. What is the key market of your robot?
A. Now our robot can service for automotive, steel structure, farm machine, steel furniture, new energy, storage and delivery, engineering machine, physical equipment, animal machine, motor bike etc.
Q.what kind of service can you offer?
A. As for applications, welding, handing, pick and place, painting, palletizing, laser cutting, laser welding, plasma cutting and so on.
Q. What kind of welding process do you have?
A. For welding applications, we can offer argon arc welding, mag welding, gas shield welding, tig self fusion welding, tig wire feeding welding.
Q. What is the brand of power source you offer for robot?
A. Now for standard configuration: Megmeet and AoTai.
Q. Do you have your own control system?
A. Yes, of course we have. Not only we have control system, the most important parts of robot: reducer is being produced. That is why we have the most competitive price.
The product quality guarantee period is one year from the date of delivery. If welding robot fails during the warranty period (except for the failure caused by improper use by the buyer),  Honyen Robot shall be responsible for maintenance until replacing the new equipment(EXW), and the expenses incurred shall be borne by Honyen(delivery cost is not included); In case of equipment failure caused by improper use of the buyer, Honyen factory shall be responsible for maintenance and charge for replacement parts.
During the warranty period, in case of equipment failure, the seller's technical service personnel shall prepare necessary tools and spare parts within 8 hours after confirming the equipment failure with the on-site operation and maintenance personnel, and arrive at the site within 24 hours and start maintenance, troubleshooting (except for the reason of distance).
Every year, based on the actual market situation and the needs of regional users, the company regularly carries out regional technical service return visits free of charge (excluding the service fee for replacing parts and components).
Corresponding to the products sold by our company and the conventional parts and consumable parts of the complete set of welding robot,  we guarantee to provide conventional services. The spare parts are in the warehouse (except for special products). The conventional parts and consumable parts are guaranteed to be supplied in time according to the order, and the special parts are ordered according to the contract agreed by both parties.
After the expiration of the warranty period, if the equipment fails, the Seller shall continue to provide maintenance services for the buyer, charge the cost of replacing accessories, and charge the basic service fee for door-to-door service.
According to the buyer's demand, the Seller shall be responsible for the lifelong free upgrade of the equipment software used by the buyer for Mig welding robot 
---
---
Write your message here and send it to us