Laser welding robot
Product Detail
Product Tags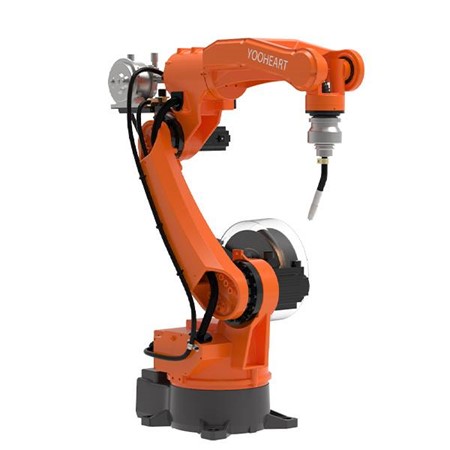 A robot laser welding system consists of a servo-controlled, multi-axis mechanical arm, with a laser cutting head mounted to the face plate of the robot arm.
The cutting head has focusing optics for the laser light and an integral height control mechanism. An assist gas delivery package distributes a gas, such as oxygen or nitrogen, to the welding head. Most systems use a laser generator that delivers the laser light to the robot cutting head through a fiber-optic cable.
A laser welding robot can easily automate this application and manufacturers will see improved repeatability and higher quality welds.
Yunhua will connect the best Chinese made laser power with good price and stable quality. And can do some special design according to customers real situation. Customers can save up to 50% off at least compared with super famous Laser welding robot.
Every laser welding robot system is customized to customer specifications and needs.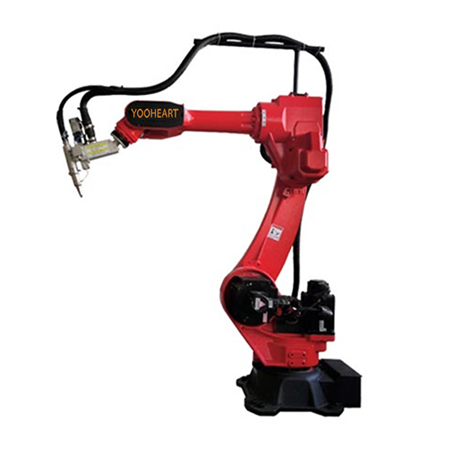 PRODUCT PARAMETER& DETAILS
Model

500W

Average output power

500

Wave length(nm)

1080±10

Operation mode

Continuous/modulation

Maxi modulation frequency(KHz)

50

5

Output power stability

<3%

Glow

Yes

Optical quality M²

1.3

Core diameter(μm)

25

50

Output fiber length(m)

15(Optional)

Input power

380±10%,three-phase supply,50-60HZ   alternating current

Power regulating range(%)

10-100

Power consumption(W)

2000

3000

4000

Weight

<50

Cooling

Water cooling

Working temperature

10-40℃

Boundary dimension

450×240×680(Contains the handle)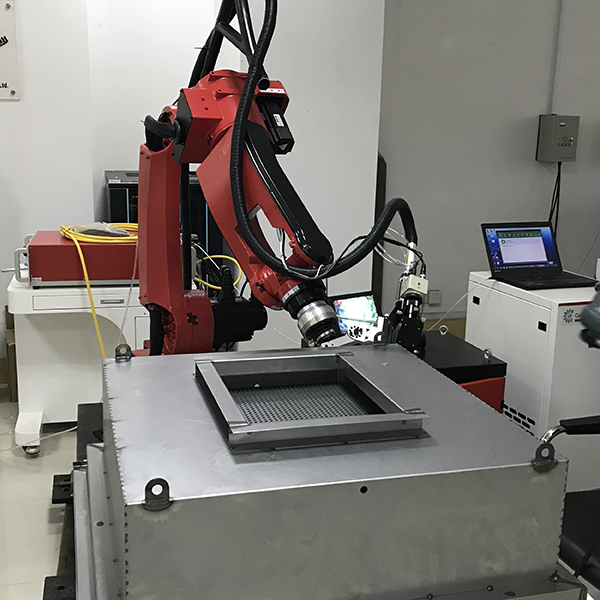 Laser welding for stainless steel
Laser welding robot is suitable for thin thickness of SS,  Don't worry it will be penetrated and will have good welding performance.
Laser welding robot appllication
Laser welding robot can also connect wire filler so that can meet some parts with big fitting-up error.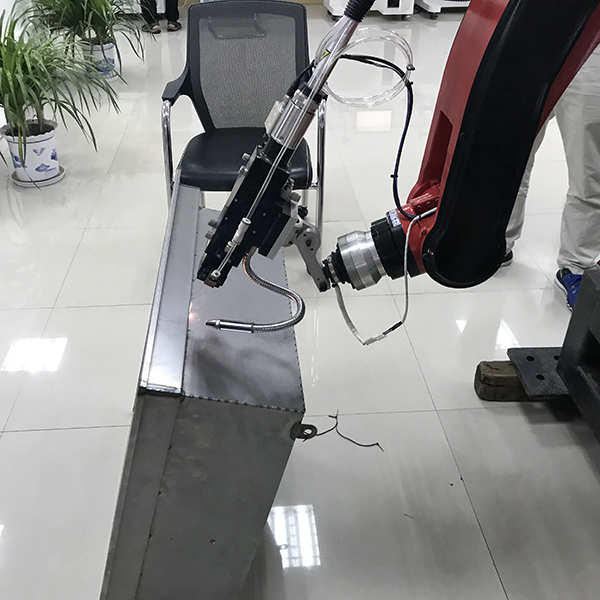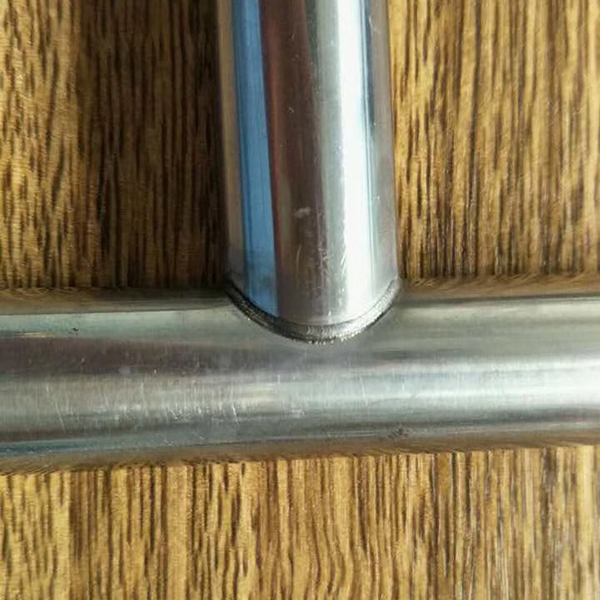 Laser welding pipe to pipe performance
Right pictures shows performance 1mm*1mm pipe to pipe welding performance
Yunhua company can offer customers with different terms of delivery. Customers can choose shipping way by sea or by air according to urgency priority. YOO HEART packaging cases can meet sea and air freight requirement. We'll prepare all files like PL, the certificate of origin, invoice and other files. There is a worker whose main job is make sure every robot can be delivered to customers port without a hitch in 40 working days.
After sale service
Every customer should know YOO HEART robot good before they buy it. Once customers have one YOO HEART robot, their worker will have 3-5 days free training in Yunhua factory. There will be a Wechat group or WhatsApp group, our technicians who are responsible for after sale service, electrical, hard ware, software, etc, will be in. If one problem happens twice, our technician will go to customer company to solve the problem.
FQA
Q1. What about the requirement for laser welding ?
A. For materials, it must no High reflective material, this will cut off the power of laser source,
For fitting-up error, it must be less than 0.2~0.5mm, if the gap is very bigger, it not suitable for laser welding,
For thickness of plate, normally it is less than 5mm
Q2. what about the advantage of laser welding robot?
A. there are a lot of advantage for robot laser welding, like good welding performance, good welding speed, and low cost, etc.
Q3. is it easy to learn robot laser welding?
A. compared with robot arc welding, it has some requirements for operator. If operator follows our teaching, it will cost about 3~5 days can operate robot laser welding.
Q4. what about the spare parts for laser welding robot?
A. The main spare parts is the glass for laser welding
Q5. Can I use it for welding big thickness plate?
A. From theory, it can be used, but the cost will be very high, and it's not suggestable.
---
Previous:
Mig welding Robot
---
Write your message here and send it to us