Auto parts arc welding robot
Product Detail
Product Tags
    In today's technology driven world, robots are playing a major role in manufacturing with about half of those being used for welding applications.  Many of those welding robots are being used in the automotive industry.  Over the past 30 years automotive welding robots have been busy changing the industry.  They have made automotive assembly lines faster while being safer, cost effective, and efficient.  These are the main reasons why automotive robots have become paramount in changing the car industry.
    we design some of the most versatile and efficient robotic automated welding cells available on the market today. With our robotic welding systems, we provide automotive manufacturers with a reliable solution that can make the thousands of parts they need at a higher, more consistent rate of speed, while maintaining the highest degree of product quality and consistency.
Technology Parameters
| | | | | | | |
| --- | --- | --- | --- | --- | --- | --- |
| | | | | | | |
| | | | |           0-45℃         20-80%RH(No forsting) | | |
| | | | | | |   |
| | | | | | | |
| | | | | | |   |
| | | | | | | |
Core Parts
All high Quality products

1. The basic structure of RV reducer is mainly composed of transmission parts worm gear, shaft, bearing, box and accessories.
2. It can be divided into three basic structural parts: box body, worm gear, bearing and shaft combination.
3. RV reducer transmission is stable, vibration, impact and noise is small, its reduction rate is large,
    With more than 100 core independent intellectual property rights, Ruking has more than 100 partners, its sales network covering more than 50 regions around the world. The group adopts the world class R&D system and has ISO9000 and ISO/TS16949 quality system.
    LNC is a top 1 control system brand in Aisa,  and  owns excellent control technologies of gantry, SCARA, delta and 6-joint robots to meet all kinds of requirements from various industrial applications, such as assembly, testing, package, material handling and processing. We provide full series of standard products and also integration service to satisfy customization demands.
    Yooheart Robot will check all incoming materials, and the accuracy requirement is 0.01mm. Only the robot body accessories that meet the requirements will go into the next link for installation.
DETAIL SHOW
All high quality products
HIGH Precision
Fast Action Response
And the level is leading in the country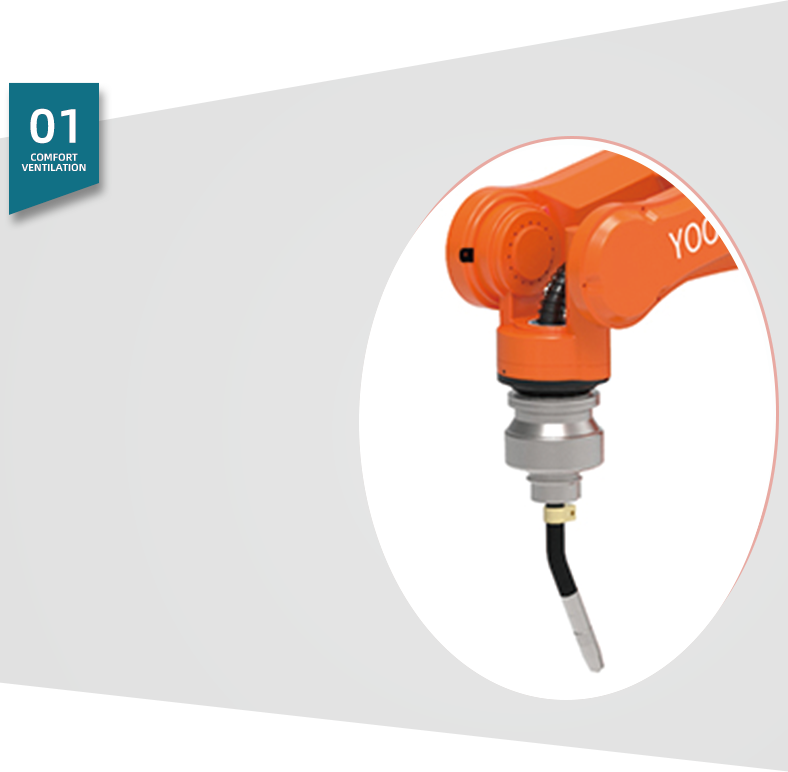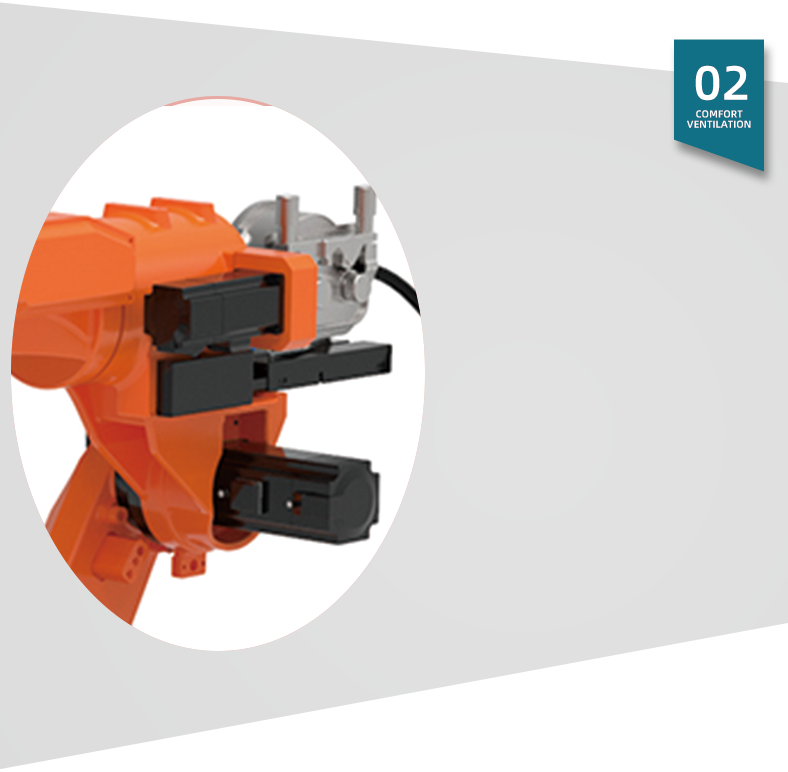 HIGH Quality
Adopt High Configuration
Power combination
Lightweght body design
Compact
Simple in structure
Easy to maintain
More cost-effective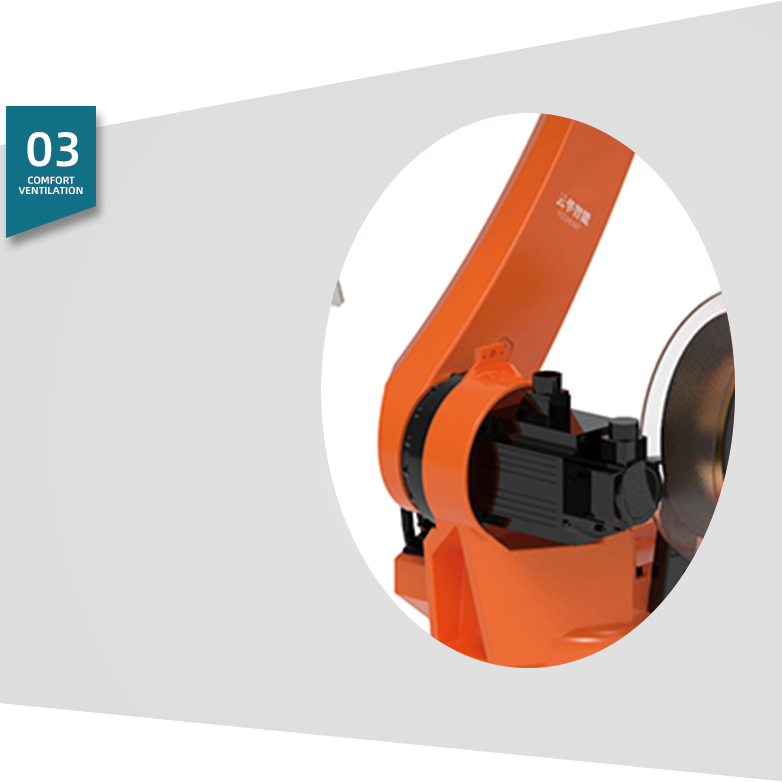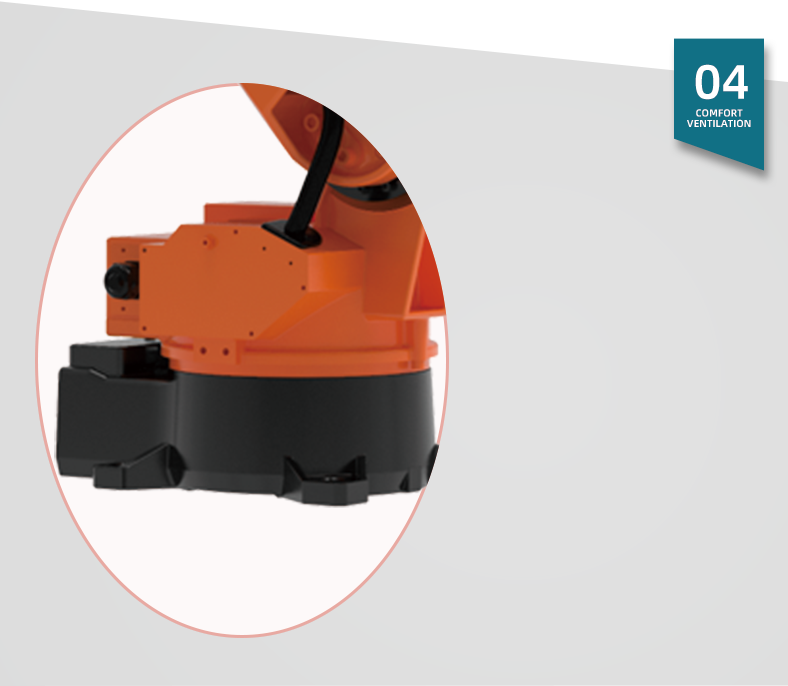 HIGH Precision
High speed and stability precise path welding solutions
WHY CHOOSE US
performance quality process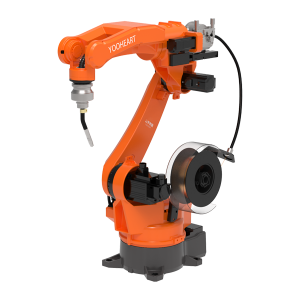 Welding Robot
YOO HEART Robot is our best seller, if your work piece is not complicated, this workstation will help you speeding up your productivity. This station includes one 6 axis welding robot, welding power source, one axis positioner and some other useful peripheral equipment. Once you receive this unit, the robot can work after all plugs in. we can also supply simple clamps for you so that you can fit up the work piece stable and fast.
After sale service
Every customer should know YOOHEART robot good before they buy it. Once customers have one YOOHEART robot, their worker will have 3-5 days free training in YOOHEART factory. There will be a wechat group or whatsapp group, our technicians who are responsible for after sale service, electrical, hard ware, software, etc. will be in. If one problem happens twice, our technician will go to customer company to solve the problem.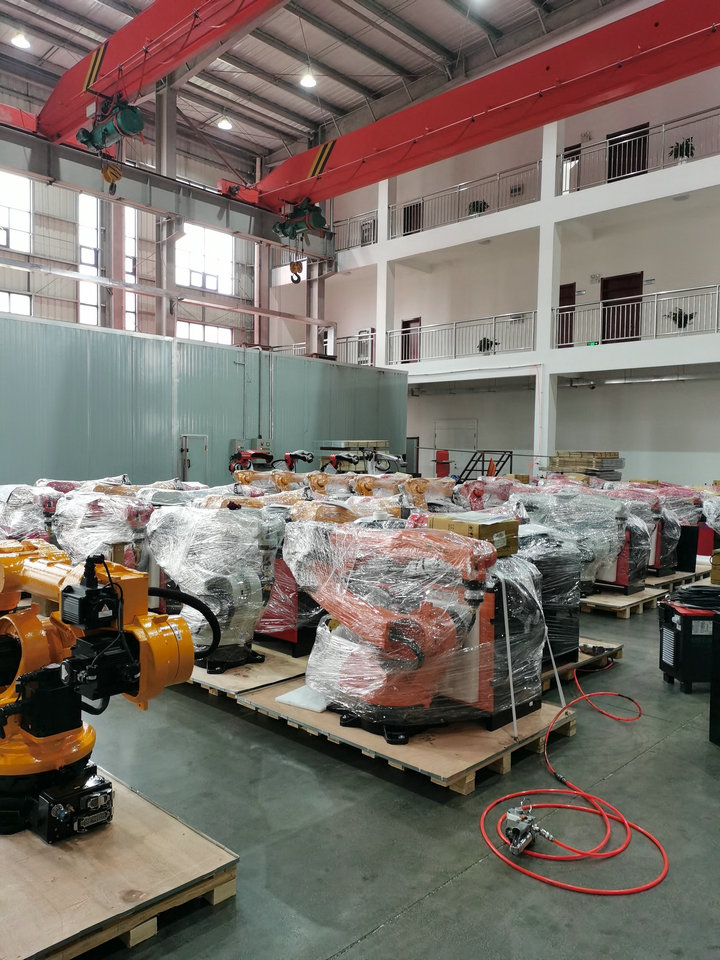 After sale service
All of Yooheart robot will packed Strictly comply with export packing requirements.
CERTIFICATION
Official certified quality assurance
Q. How many external axis can Yooheart robot add?
A. At present, Yooheart robot can add 3 more external axis to robot which can collaborate with robot. That is to say, we have standard robot work station with 7 axis, 8 axis and 9 axis.
Q. If we want to add more axis to the robot, is there any choice?
A. Do you know PLC? If you know this, our robot can communicate with PLC, and then give signals to PLC to control external axis. In this way, you can add 10 or more external axis. The only shortage of this way is that the external axis can not collaborate with robot.
Q. How PLC communicate with robot?
A. We have i/O board in the control cabinet, there are 20 output port and 20input port, PLC will connect I/O board and receive signals from robot.
Q. Can we add more I/o port?
A. For simply weld application, these I/O port is enough, if you need more, we have I/O expanding board. You can add another 20 input and output.
Q. What kind of PLC do you use?
A. Now we can connect Mitsubishi and Siemens and also some other brands.
---
Previous:
4 Axis Stamping Robot For Press Machine
---
Write your message here and send it to us