Stamping Robot
Product Detail
Product Tags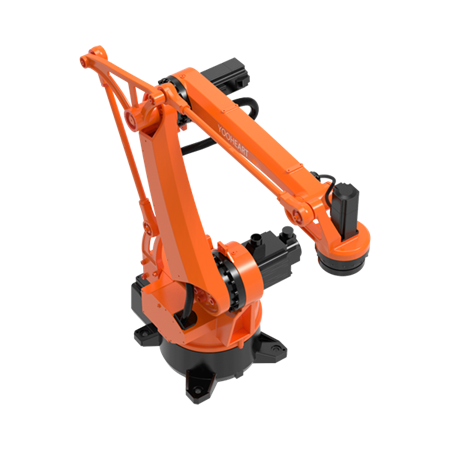 HY1010B-140 is YOOHEART's most classical stamping robot, it's compact structure and fast moving speed helps to enhance productivity and Ensure employee safety. With dozens of Automatic Stamping Production Line's experience, Yooheart can help customer design full automatic production line, and test it for you, and finally give your man full training so that customer can use it.

PRODUCT PARAMETER& DETAILS
Axis

Max Payload

Repeatibility

Capacity

Environment

Weight

4

10 KG

±0.08

2.7 kva

0-45℃No humidity

60kg

Motion range J1

J2

J3

J4

Installation

±170°

+10°~+125°

+10°~-95°

+360°

Ground/wall/ceiling

Max Speed J1

J2

J3

J4

IP level

190°/S

120°/S

120°/S

200°/S

IP65
 Working Range
20 units of Stamping robot for press machine
Unmanned factory: using Yooheart robot connect press machine Whole factory only need employ 2 technicians.
4 Axis Automatic stamping line
Automatic press line using robot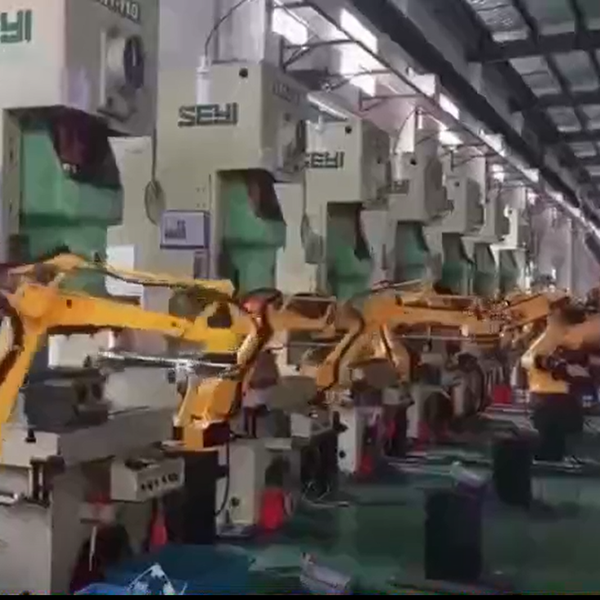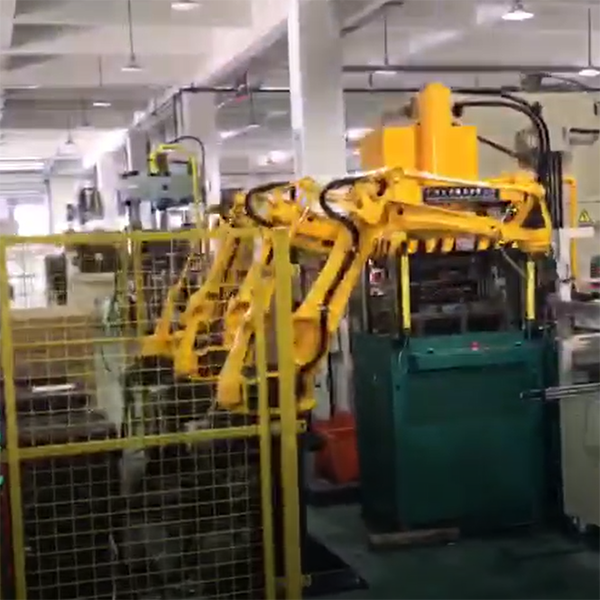 Sheet metal automated producing line

Full automated robot sheet metal stamping line
Yunhua company can offer customers with different terms of delivery. Customers can choose shipping way by sea or by air according to urgency priority. YOOHEART packaging cases can meet sea and air freight requirement. We'll prepare all files like PL, the certificate of origin, invoice and other files. There is a worker whose main job is make sure every robot can be delivered to customers port without a hitch in 40 working days.
After sale service
Every customer should know YOO HEART robot good before they buy it. Once customers have one YOO HEART robot, their worker will have 3-5 days free training in YOO HEART factory. There will be a wechat group or whatsapp group, our technicians who are responsible for after sale service, electrical, hard ware, software, etc. will be in. If one problem happens twice, our technician will go to customer company to solve the problem.
FQA
Q. Will send your man to our factory for installation and training?
A, For complete solutions, we will send technician to your site for training and debug, all the fees based on your cost.
Q. What kind of information should I offer so that you can give us an offer for stamping robot?
A. For standard stamping robot, we can give to you if you want to know. But for automatic stamping production line, we need to know more info. Like how many Press machine do you have, their model and connecting communication, etc.
Q. can you give us a solution about stamping robot?
A. Sure, we can give a simple solution so that you can know outline of this work.
Q. If we need complete solutions, can you give us?
A. For complete solutions, you need pay for that.
Q. what kind of Press machine can be used for automatic production line?
A. The press machine must can communicate with our robot, so that signals can be shared between press machine and robot.
---
Previous:
Stamping robot for Press Machine
---
Write your message here and send it to us