Mig welding Robot
Product Detail
Product Tags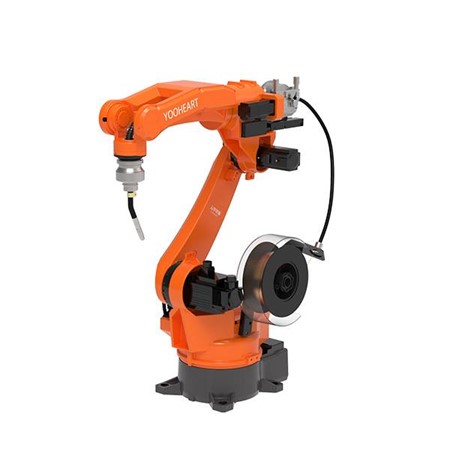 Robotic Metal Inert Gas (MIG) welding, also known as Gas Metal Arc Welding (GMAW), is a common high deposition rate process that involves feeding a wire continuously toward the heated weld tip. It is considered a semi-automatic welding process.
MIG welding is one of the most popular forms of welding in industrial applications and is an easy process to integrate to a robot system. MIG welding provides a faster process than other forms of welding, especially when robots are incorporated.
MIG welding robots are capable of all-position, adding flexibility to the welding system. Safety from dangerous fumes, higher quality welds and more efficient processes are just some of the advantages that companies see following MIG welding automation.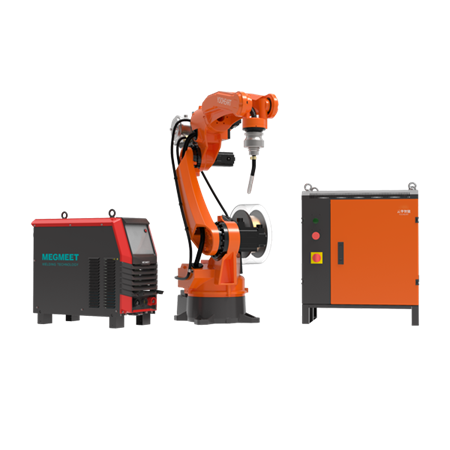 PRODUCT PARAMETER& DETAILS
Functions for MIG weld power source
YOO HEART robot now connect different brand welder, Chinese brand: Aotai, Megmeet, Bingo,etc. Over seas famous brand: OTC, EWM etc. With Chinese brand welder, take Aotai for example, you can weld a lot different materials like carbon steel, stainless steel and aluminum, with pulse function, low spatters functions and so on. From technicians experience, Aotai welder with YOO HEART robot now can meet min 0.5mm CS plate welding with super good performance.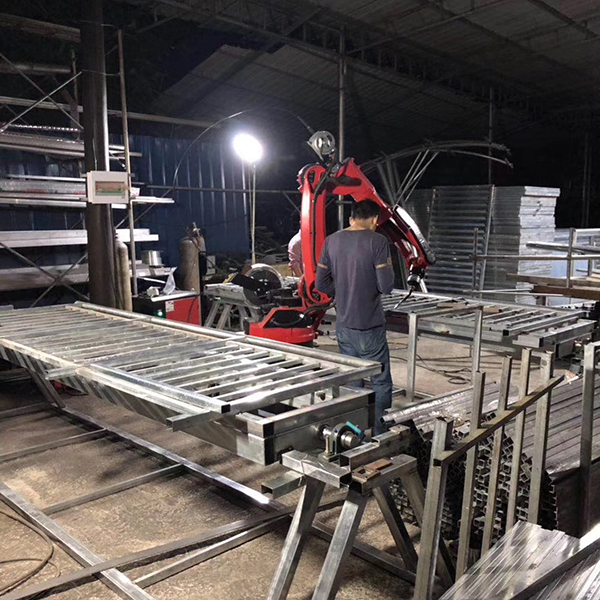 Zin coat Fence welding
One robot has two welding station(robot working cell), Workers will assemble work piece at one station while robot welding at the other working staion. This helps doubled efficiency.
Heavy steel structure welding line
9 units of Yooheart welding robot working on a automatic welding line for heavy steel structure. the 1 axis positioner is over 2tons. and robots can work without interferring.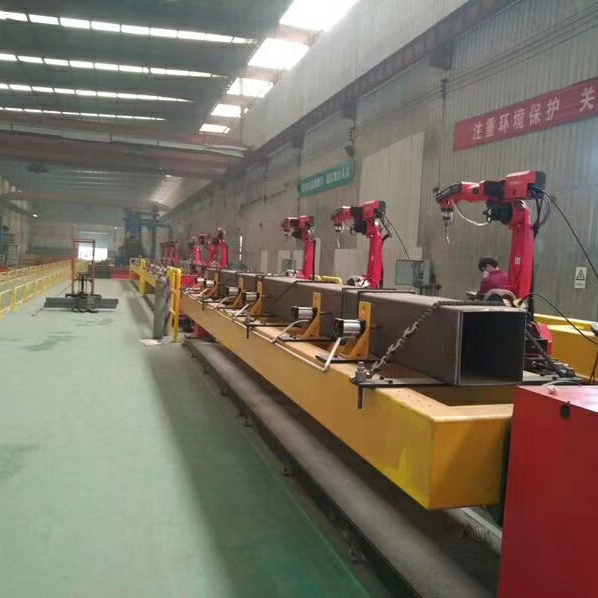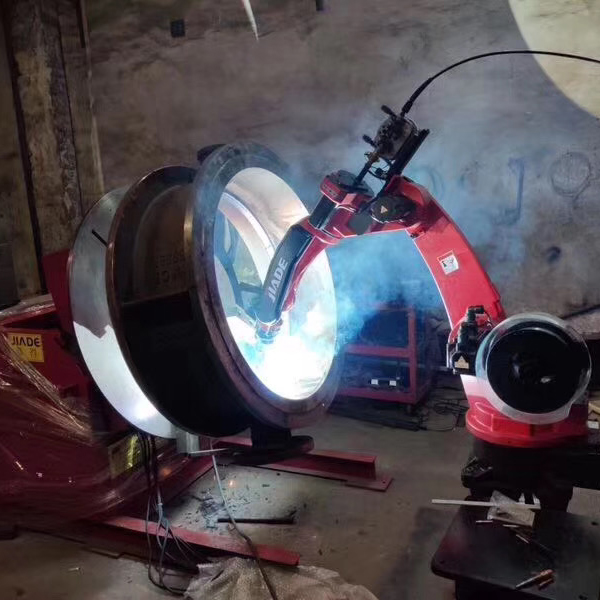 Big current Mig welding
For a lot special application, like engineering machine welding, it will have continous output of big current. Higher requirements will need.
Yunhua company can offer customers with different terms of delivery. Customers can choose shipping way by sea or by air according to urgency priority. YOO HEART packaging cases can meet sea and air freight requirement. We'll prepare all files like PL, the certificate of origin, invoice and other files. There is a worker whose main job is make sure every robot can be delivered to customes port without a hitch in 40 working days.
After sale service
Every customer should know YOO HEART robot good before they buy it. Once customers have one YOO HEART robot, their worker will have 3-5 days free training in Yunhua factory. There will be a Wechat group or WhatsApp group, our technicians who are responsible for after sale service, electrical, hard ware, software, etc, will be in. If one problem happens twice, our technician will go to customer company to solve the problem.
FQA
Q1. Can Mig welding robot be used for Aluminum welding?
A. Mig welding robot can be used for Carbon steel, stainless steel, Aluminum welding. The difference is robot will configure different welder to meet different material.
Q2. Can Mig welding robot connect other brand welder?
A. Mig welding robot can connect different brand welder like OTC, Lincoln, Aotai, Megmeet etc. Megmeet&Aotai is our partnership brand, so that all original connected welder is Megmeet/Aotai. Customers will do it themselves if need other brand welder.
Q3. Can Mig welding robot connect external axis?
A. Mig welding robot can connect external axis. 3 more external axis can be connected and these axises can synergy with robot. More axis can be connected through PLC, robot will control them through sending and receiving signals through I/O board.
Q4. is it easy to learn programming robot?
A, very easy to learn, only need 3~5 days, a fresh worker can know how to program robot.
Q5. Can you supply complete Mig welding solutions?
A. if you can offer details about work piece, Our technician can design complete solutions for you. We will charge 1000 USD for each solutions design.
---
Previous:
TIG welding Robot
Next:
Laser welding robot
---
Write your message here and send it to us