6 DOF 165kg Payload Robotic Palletizer
Product Detail
Product Tags
Palletizing Robot System
Multi-function and Versatile: Our palletizing robots come with range of different payload capacities(max payload: 165kg), reaches(max arm length: 3150mm) and special variants(4 axis robot and 6 axis robot), ensuring that you will always find the right solution,  All interfaces and energy supply systems are designed for versatility with different functions.
Compact and simple design: The compact and streamlined design of all palletizing robots enables quick and easy integration into existing systems. Simpile designs extend the effectively usable workspace and allow innovative working station concepts.
Minimal maintenance: All components of the palletizing robots are equipped with low-wear drive trains. the advanced and robust designm make  extremely long maintenance intervals 
Technology Parameters
| | | | | | | |
| --- | --- | --- | --- | --- | --- | --- |
| | | | | | | |
| | | | |           0-45℃         20-80%RH(No forsting) | | |
| | | | | | | IP level |
| | | | | | | IP54/IP65(wrist) |
| | | | | | |   |
| | | | | | | |
Core Parts
All high Quality products

1. The box body is the base of all accessories in the RV series reducer. It is an important accessory that supports the fixed shaft system components, ensures the correct relative position of the transmission accessories and supports the load acting on the RV reducer.
2. The main function of the worm gear is to transmit the motion and power between the two interleaved shafts, and the main function of the bearing and the shaft is to transmit power, operate and improve efficiency.
    With more than 100 core independent intellectual property rights, Ruking has more than 100 partners, its sales network covering more than 50 regions around the world. The group adopts the world class R&D system and has ISO9000 and ISO/TS16949 quality system.
1. USB function supported: simplify data transmit ;quick  system   update and maintance
2. Integrated design of handheld box and host,Light weight saves electric cabinet space. Use LNC high heat dissipation  self-made chip
3. Back magnetic suction design makes pendant placed any position ,and  no need to set up a support .low cost and convenient
    Yooheart Robot will check all incoming parts, and the accuracy requirement is 0.01mm. Only the robot body accessories that meet the requirements will go into the next link for installation.
DETAIL SHOW
Quality decided

HIGH Precision
1. The robot is durable and can work continuously for 24 hours, which greatly improves production efficiency
2. The 5/6-axis motor is hidden in the arm, effectively avoiding unnecessary interference with fixtures and workpieces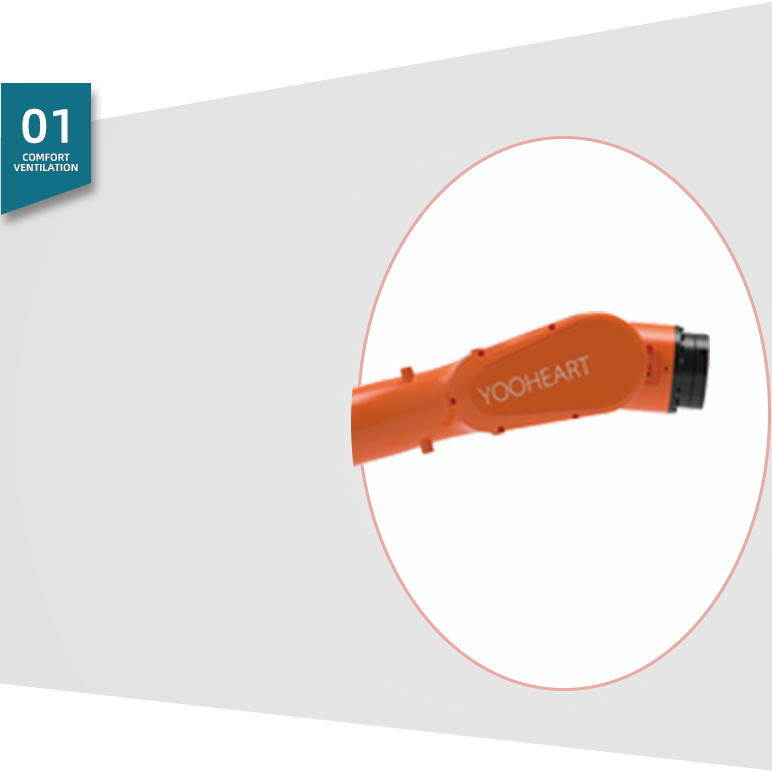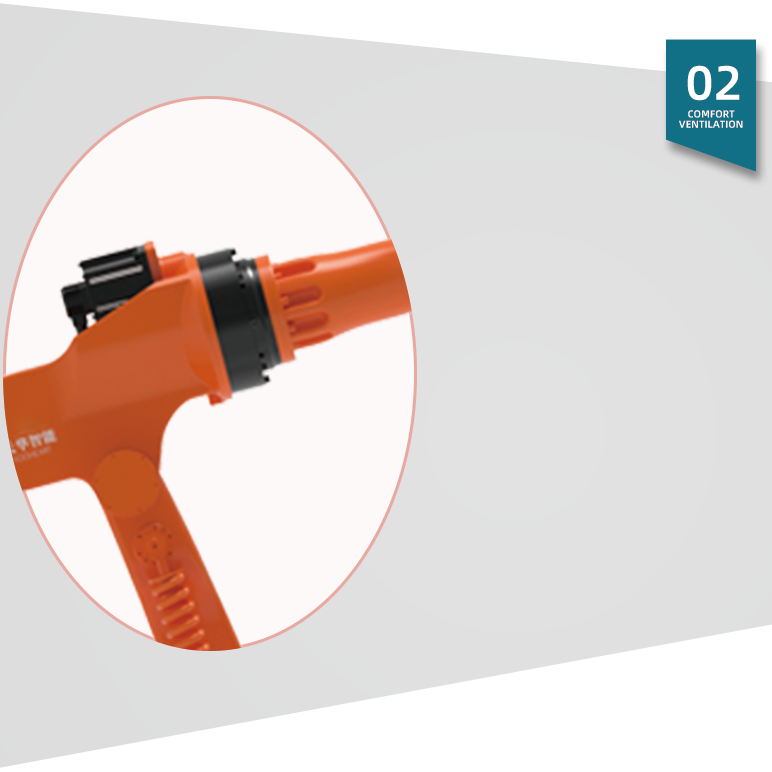 HIGH Quality
1. The robot equipment is simple in structure, easy to maintain, and more cost-effective
2. High speed and stability, precise path, perfect handling of various palletizing solutions
Compact
Ruking big power servo motor
ISO9001 and CE certificate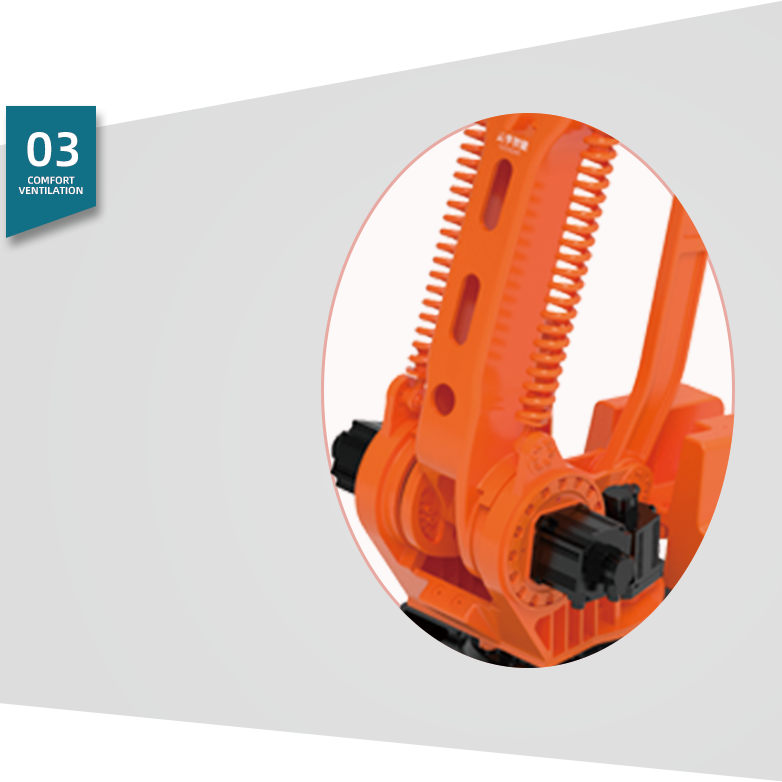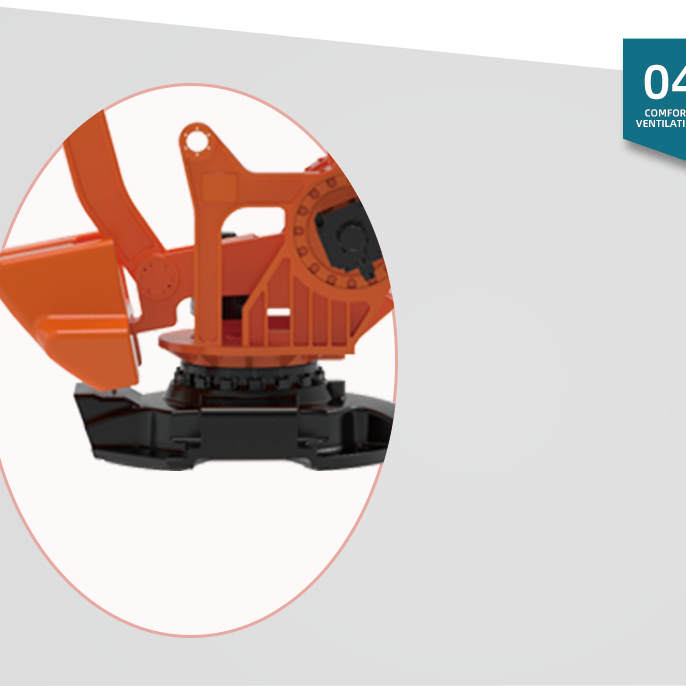 HIGH Precision
Good quality and strict design
Fast speed for palletizing
Oil drum Palletizing system
Food Baskets Robot palletizing system
Robot Palletizing Application
WHY CHOOSE US
Performance quality process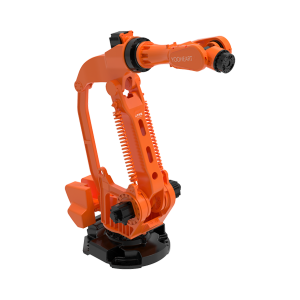 Palletizing robot
HY1165A-290 is our biggest payload of 6 axis robot, and Also, A handful of robot brands with large loads. This model can be used for palletzing, depalletzing, loading and unloading, with good efficiency and stable performance.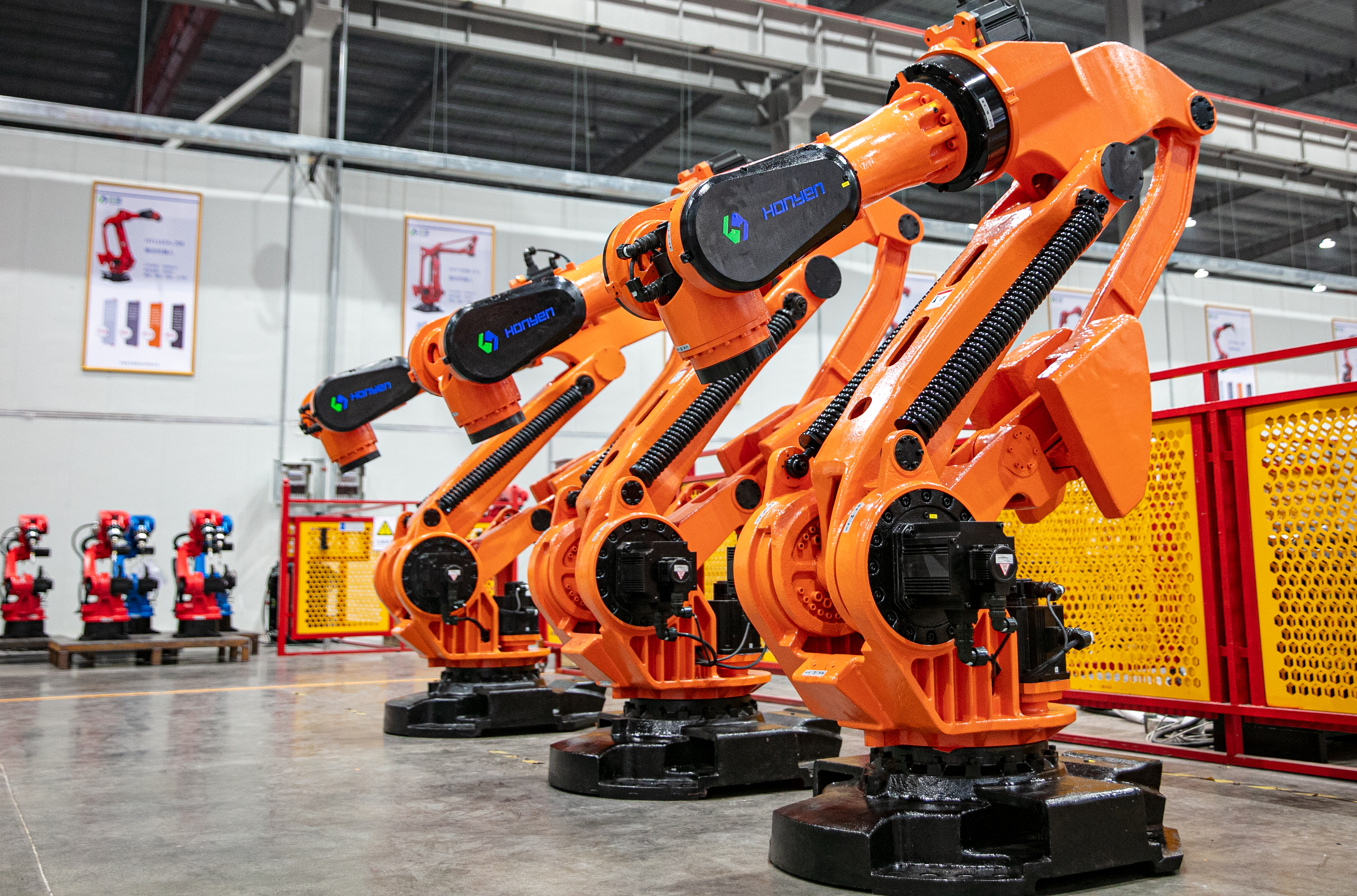 After sale service
Every customer should know YOOHEART robot good before they buy it. Once customers have one YOOHEART robot, their worker will have 3-5 days free training in YOOHEART factory. There will be a wechat group or whatsapp group, our technicians who are responsible for after sale service, electrical, hard ware, software, etc. will be in. If one problem happens twice, our technician will go to customer company to solve the problem.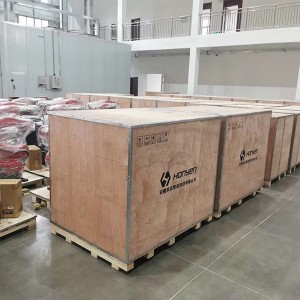 After sale service
All of Yooheart robot will packed Strictly comply with export packing requirements.
CERTIFICATION
Official certified quality assurance
Q. What about the payload of Palletzing  robot?
A. We have 5, 10, 20kg 50kg, 165kg  payload, if you need bigger payload, we can tailor made.
Q. Should I configure the end of arm tools myself?
A. We have a whole plan of this robot, it is not a good idea you prepare the gripers yourself, because it needs to be collaborative with robot.
Q. How long the robot can serve?
A. The design usage year is 10 years.  if you can have good maintain and always take care of use, long life it will have.
Q. When warrant time is expired, can you offer service for us?
A. Of course, we will help you.  And we will have maintain manuals which will help you know how to maintain robot. if you need ours direct service, you need to pay for your parts.
Q. How long is the warranty?
A. Robot body, we have 18 months for warranty, electrical parts is 1 year warranty.
---
Previous:
Auto parts arc welding robot
Next:
factory low price China Monthly Deals Customized Hydraulic Press Four Column 4 Post Powder Forming Salt Brick Lick Brick Fire Brick Refractory Material Hydraulic Press Machine
---
Write your message here and send it to us