Palletizing robot
Product Detail
Product Tags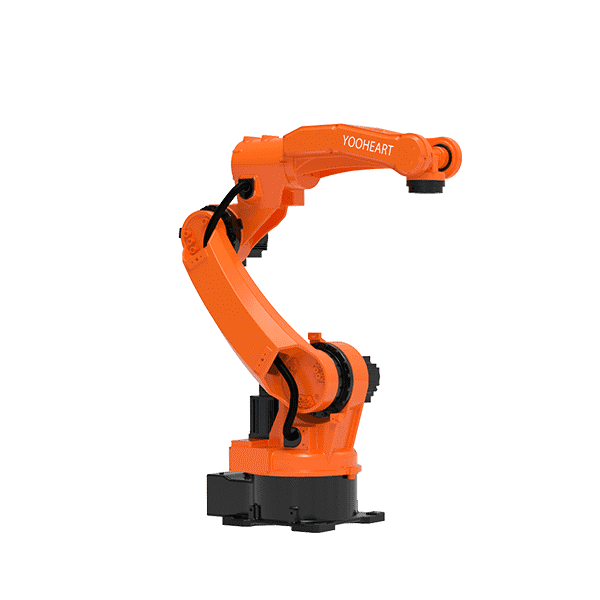 Palletizing refers to the operation of loading an object such as a corrugated carton on a pallet or a similar device in a defined pattern. Depalletizing refers to the operation of unloading the loaded object in the reverse pattern.
As one of the hottest models for Palletizing and Depalletizing, HY1010A-143 can be used for various product. You can used for small cartons, small bags of rice, etc. it's compact design and structure makes HY 1010A-143 easy to maintain.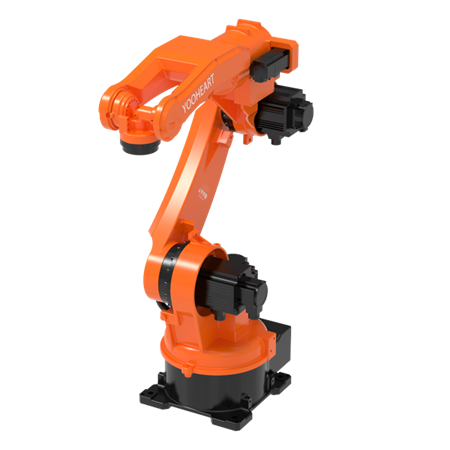 PRODUCT PARAMETER& DETAILS
Axis

Max Payload

Repeatibility

Capacity

Environment

Weight

Installation

IP level

6

10KG

±0.08

3 kva

0-45℃No humidity

170 kg

Ground/ceiling

IP65

Motion range J1

J2

J3

J4

J5

J6

±170°

+85°~-125°

+85°~-78°

±170°

+115°~-140°

±360°

Max Speed J1

J2

J3

J4

J5

J6

180°/S

133°/S

140°/S

217°/S

172°?S

210°/S
 Working Range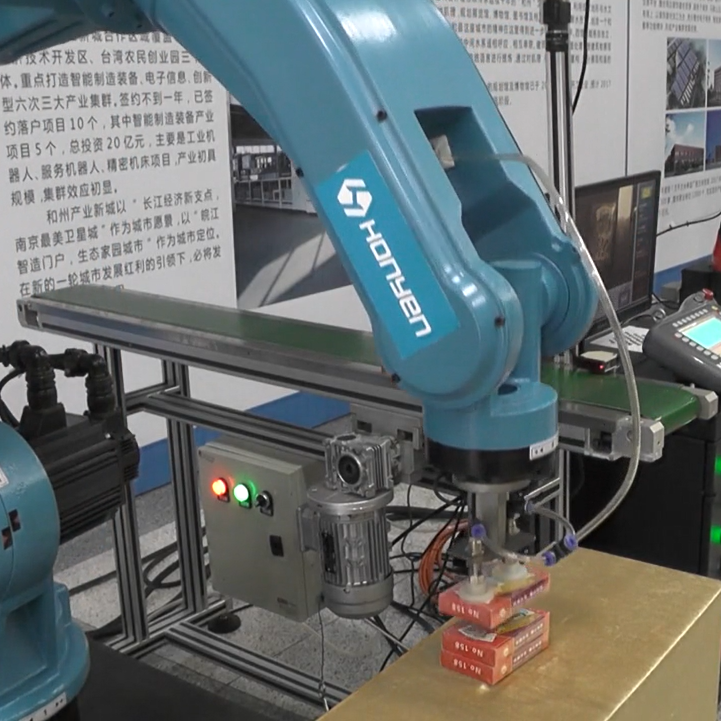 10KG 6 Axis palletizing robot
6 Axis robot palletize solar cell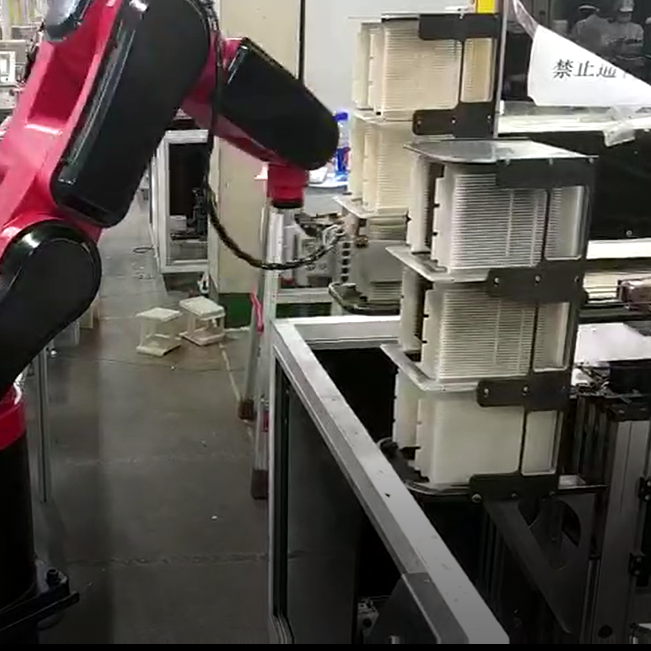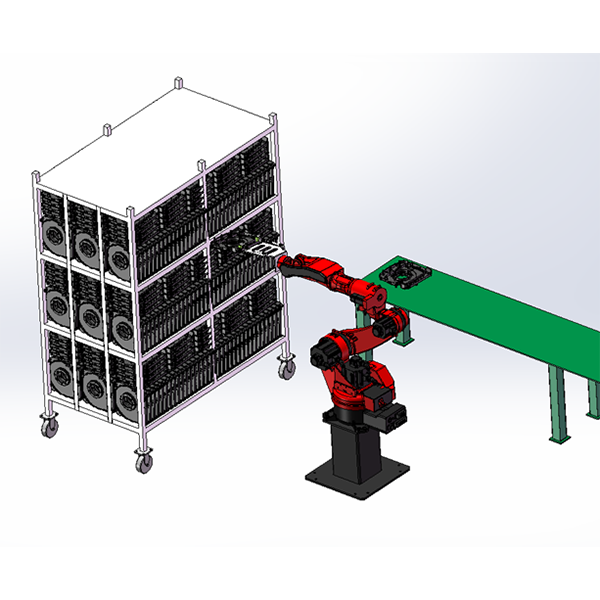 Solutions for 10kg robot palletizing application
Yunhua company can offer customers with different terms of delivery. Customers can choose shipping way by sea or by air according to urgency priority. YOOHEART packaging cases can meet sea and air freight requirement. We'll prepare all files like PL, the certificate of origin, invoice and other files. There is a worker whose main job is make sure every robot can be delivered to customers port without a hitch in 40 working days.
After sale service
Every customer should know YOOHEART robot good before they buy it. Once customers have one YOO HEART robot, their worker will have 3-5 days free training in Yunhua factory. There will be a Wechat group or WhatsApp group, our technicians who are responsible for after sale service, electrical, hard ware, software, etc, will be in. If one problem happens twice, our technician will go to customer company to solve the problem.
FQA
Q1.When is robotic palletizing cost effective?
A. take China for example, now Employees salary is very high, especially labor force. If you use YOO HEART robot and one technician who knows robot good, you can reduce 3-4 human cost.
Q2.What types of products can be palletized by robot
A. a lot products which need palletized or depalletized can use Robot.
Q3.What's the biggest payload of Palletizing robot
A. At present, 165kg is the biggest payload, but from May 2021 on, there will be 250kg for palletizing and depalletizing.
Q4.Can a robotic palletizer run more then one product at a time
A. two questions take into consideration, 1, total weight, together with clamps weight should less than robot rated payload. 2, the clamps is bigger enough for grabbing more product.
Q5.what's your advantages compared with other Chinese brand.
A. well, YOOHEART robot is the first Chinese industrial robot brand, we start manufacturing robot from 2013, and totally sold nearly 15000 unit all over the world. As others brand, CRP, JZJ, JHY, QJAR, they are just few years. We use our own RV reducer, and all parts use Chinese brand, this is why we can reduce robot price and let all customer use good quality robot with low cost.
---
---
Write your message here and send it to us