Plasma cutting Robot
Product Detail
Product Tags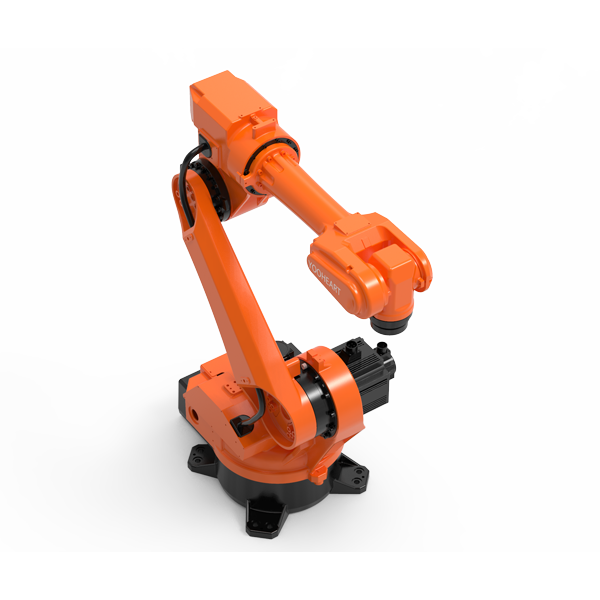 This is another application of Yunhua company's robot. Plasma power source will work with 6axis robot. Plasma cutting is a cutting process that through electrically conductive materials by means of an accelerated jet of hot plasma. Typical materials can be cut with a plasma torch include: carbon steel, stainless steel, aluminum, brass and copper as well as other conductive metals. Plasma cutting is often used in fabrication shops, automotive repair and restoration, industrial construction, salvage and scrapping operations. Due to the high speed and precision cuts combined with low cost, plasma cutting is used widespread from large-scale industrial CNC applications down to small shops.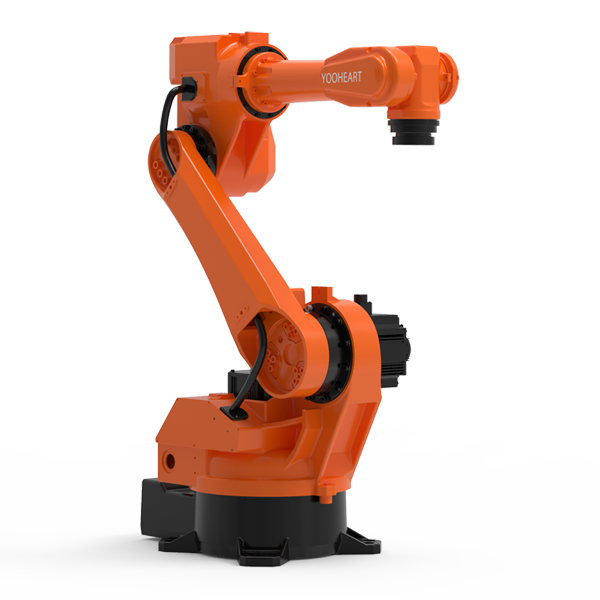 PRODUCT PARAMETER& DETAILS

With streamline arm, 3D plasma cutting robot have minimum interference and maximum flexibility and can be installed on the ceiling. Any main brand of plasma power source can be connected to enlarge the range of application. Because of the effective and reliable high frequency segregate system, the robot can operate stably. Robot can be installed on the gantry, walking gantry and ground rail. The proven robot control system simplifies the operation and reduces the ratio of trouble.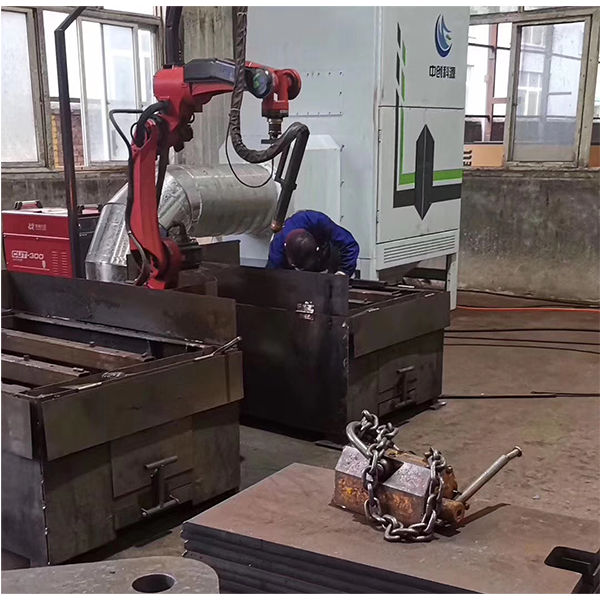 Robot plasma cutting app
In this picture, use Yooheart robot cutting engineering parts, 8mm thick carbon steel.
Connect Huayuan Plasma cutting power source
Plasma cutting robot assembly in producing line
All plasma cutting robot will be assembled completely in factory before delivery.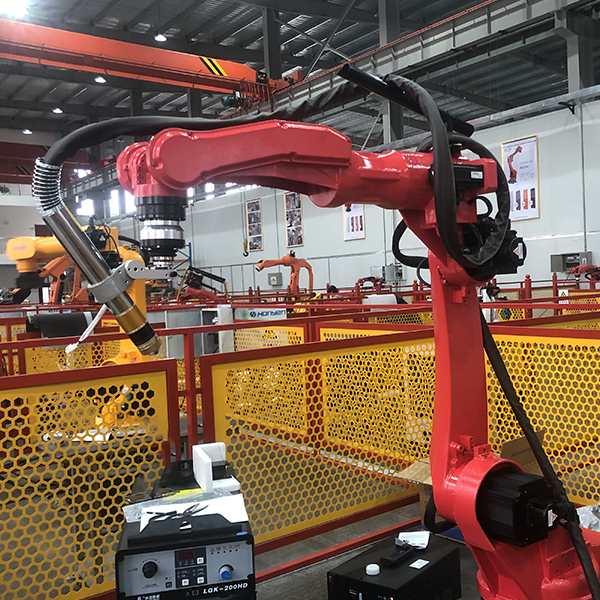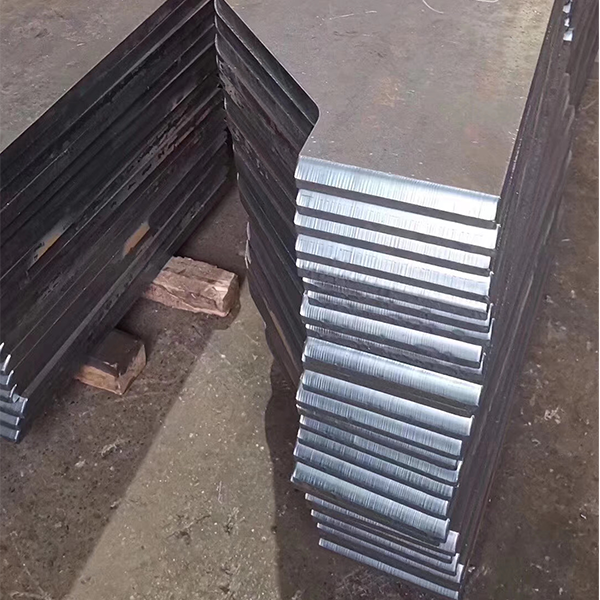 Plasma cutting performance

Very good cutting performance
(20mm thick, Carbon steel, 45° of bevel)
After sale service
We have dealers almost every country. If a company wants to be our qualified dealer, they need at least 20 years experience in automation field. And it is a must need to send at least 2 engineers come to China to have a train. Training duration is about two weeks.
Our dealers need to store consumables for the robot to assure use of robot.
FQA
Can plasma power source connect to your robot?
Yes, this is another application of our robot, 3D plasma cutting robot, a six axis robot.
Q. What is the position robot for plasma cutting can be installed?
Gantry, walking gantry and ground rail.
Q. Is the plasma power source a no-standard product? Or can I use other main brand of plasma power source?
No, it is a standard product and any main brand of plasma power source can be used.
Q. What's the speed of plasma cutting?
Max speed 10 meters per minute. It depends on what kinds of material and plate thickness.
Q. Does plasma cutting have a lot of slag?
No, it does not.
---
Previous:
Tig welding robot with wire feeder
---
Write your message here and send it to us